Pre-Season Practice BEGINS!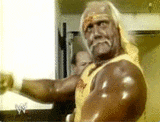 Preseason Wrestling practices will be on Tuesdays and Thursdays starting September 10th, 2019.
Practice time will be 3-5 p.m.
Practices will consist of various activities of Running, Weightlifting, and Wrestling drills. We want all to come out and be part of the wrestling team. Boys, Girls, Experienced and Beginners.
The McClintock Wrestling Coaches wants
YOU to come out and join the team. Fill-out the information on Register my Athlete and indicate wrestling as a sport you will be trying-out for.